Madonna uppträdde på Superbowl i USA under helgen.
Det som visas upp symboliskt kan inte missupfattas, det är som taget ur skrifter och läror av mystiska hemliga sällskap som härstammar från Sumerien och Babylon.
"Madonna dissar Kabbalah
http://www.aftonbladet.se/nojesbladet/klick/article12864247.ab
Nu ansluter sig popdrottningen till ny sekt.
"I 15 år har Madonna gjort reklam för den judiska Kabbalah-läran. Nu är hon på väg att lämna sekten – för katolska Opus dei."
Det är ju inte första gången som Madonna visar upp denna typ av symbolik.
Kan väl börja med att länka till New York Observers artikel om hennes uppträdande:
Last Night Was The Third Most-Watched Super Bowl Ever
http://www.observer.com/2012/02/last-night-was-the-third-most-watched-super-bowl-ever/
"The program increased in ratings throughout its run, with its highest ratings in the 9:30-10:00 half hour. Most interesting for fans of Illuminati symbolism may be the detail that Madonna's halftime show improved upon the ratings of Bruce Springsteen's 2009 show by 20 percent and the Black Eyed Peas' 2011 show by one percent."
Scenkläderna går i svart/rött och valdes säkert bara av en tillfällighet, att det sen råkar vara fascismens och nazismens vedertagna färger är nog bara åter en tillfällighet.
Gestaltningen som Madonna utför symboliserar gudinnan Ishtar/Isis.
http://en.wikipedia.org/wiki/Ishtar
"Ishtar… is the Assyrian and Babylonian goddess of fertility, war, love, and sex. She is the counterpart to the Sumerian Inanna and to the cognate north-west Semitic goddess Astarte."
Notera Madonnas handpositioner.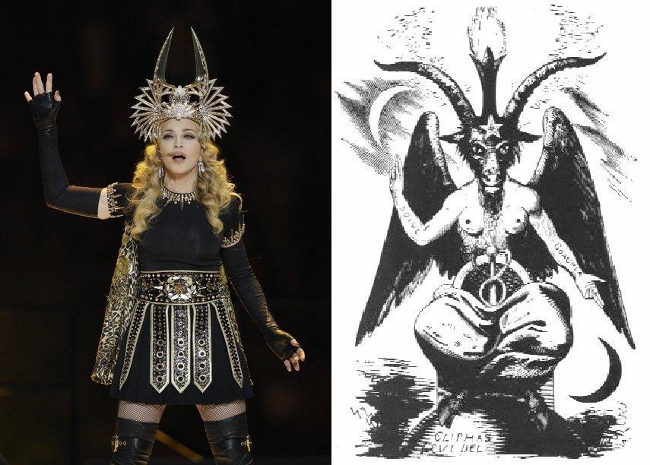 Under googlandet efter en bild på Baphomet så hamnade jag på en blogg som heter Templarhistory..
Baphomet: A "Mystery" Solved At Last?
http://blog.templarhistory.com/2010/04/baphomet-a-mystery-solved-at-last/
"Sooner or later every student of either the esoteric or the history of the Crusades encounters the name of an allegedly sinister entity known as "Baphomet". Baphomet was said to be the "god" or "idol" of the Knights Templar."
"….a symbol of an alchemical principal, and even Satan himself."
"Most of us who have heard of Baphomet first encountered the name in either a history book or the works of Anton Szandor LaVey, whose goat's – head – in – the – inverted – pentagram illustration is supposed to be Baphomet, or else in the works of Aleister Crowley, who equated Baphomet with the Greek god Pan (Crowley, 1974)."
Svart mässa tillsammans med Cee Lo under låten "Like A Prayer"?
Sen dyker ett öga upp, passade tydligen in i scenshowen?
Ögat symboliserar Horus och kan återfinnas på lite olika ställen, exempel nedan:
Horus
http://en.wikipedia.org/wiki/Horus
"Horus is one of the oldest and most significant deities in ancient Egyptian religion..
"Horus served many functions in the Egyptian pantheon, most notably being the god of the Sky, god of War and god of Protection."
"Horus was told by his mother, Isis, to protect the people of Egypt from Set, the god of the desert, who had killed his father Osiris."
Frimurarsymbolik.
Aleister Crowley "The Beast"
Sigill på dollarsedel.
Amerikanska Information Awareness Office's logga.
AOL logga.
Nickelodeon.
Lady GaGa.
Jay-Z och Beyonce.
"Do What Thou Wilt" is the official dictum of the Ordo Templi Orientis (O.T.O.) and of its reformer, occultist Aleister Crowley.
Jay-Z egna klädmärke har symbolik som nedan.
Rihanna.
Marilyn Manson, notera handpositionerna på bilden i bakgrunden.
Robyn.
Prince/"The Symbol"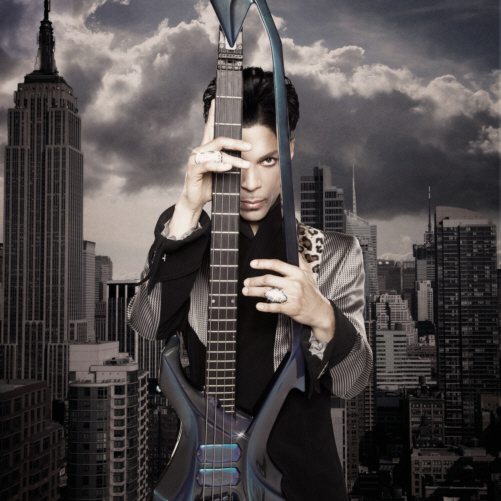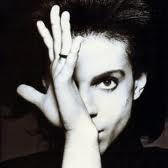 Alexander Skarsgård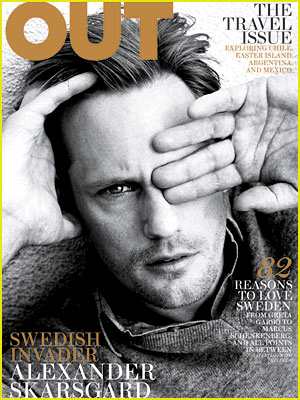 Billy Idol
Michael Jackson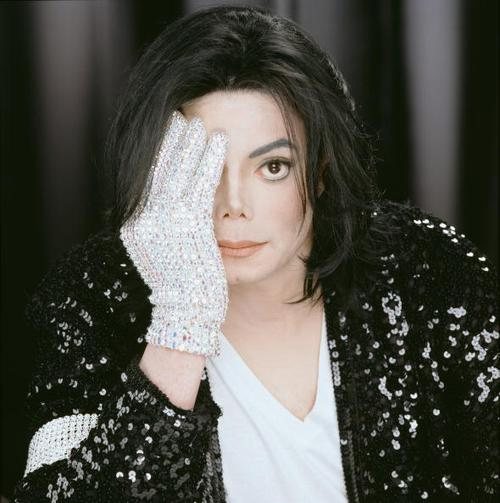 MC Lyte.
Bono
Diverse artister och personligheter
Obamas ring.
Handsymbolism under ett Obama-tal.
George Bush.
Pink och Frimurar-initiering.
Colorado's delstatsemblem.
Chiptillverkarna Veri-Chip.
Sagan om Ringen.
National Treasure 1 och 2
Information från London Metro.
MI5 emblem.
Imaginarium of doctor Parnassus
Aeon Flux.
Ceremoni vid Ground Zero, vad ser resultatet ut som?
Bea Åkerlund, gift med Jonas Åkerlund har tydligen stylat Madonna under Superbowl.
Svenskar stylade Madonna på Super Bowl
http://chic.se/madonna-super-bowl-akerlund-nilsdotter/
"..var stylad av ingen mindre än den svenska stylisten Bea Åkerlund."
Bea Åkerlund om sina kända klienter
http://www.mama.nu/Mode–skonhet/Bea-Akerlund-om-sina-kanda-klienter/
Rhianna, Britney Spears, Lady GaGa och Madonna är några som hon jobbat med.
Jonas Åkerlund som har gjort musikvideos till många artister i USA gillar tydligen Venom, eller är det Baphomet han gillar?
För mer info om ockult symbolism och ritualer så rekommenderar jag er att börja läsa på länkarna nedan:
http://freemantv.com/2012/02/occult-symbolism-of-madonna-at-superbowl-halftime/
http://vigilantcitizen.com/musicbusiness/madonnas-superbowl-halftime-show-a-celebration-of-the-grand-priestess-of-the-music-industry/